My feeling was that our visitors need child-friendly ponies to cuddle for their small children. Ingo and I had time on vacation and fell in love with the cool ponies of the wild Shetland Islands. So we looked for friendly ponies and the first of the bunch is Mrs Darcys from Ireland.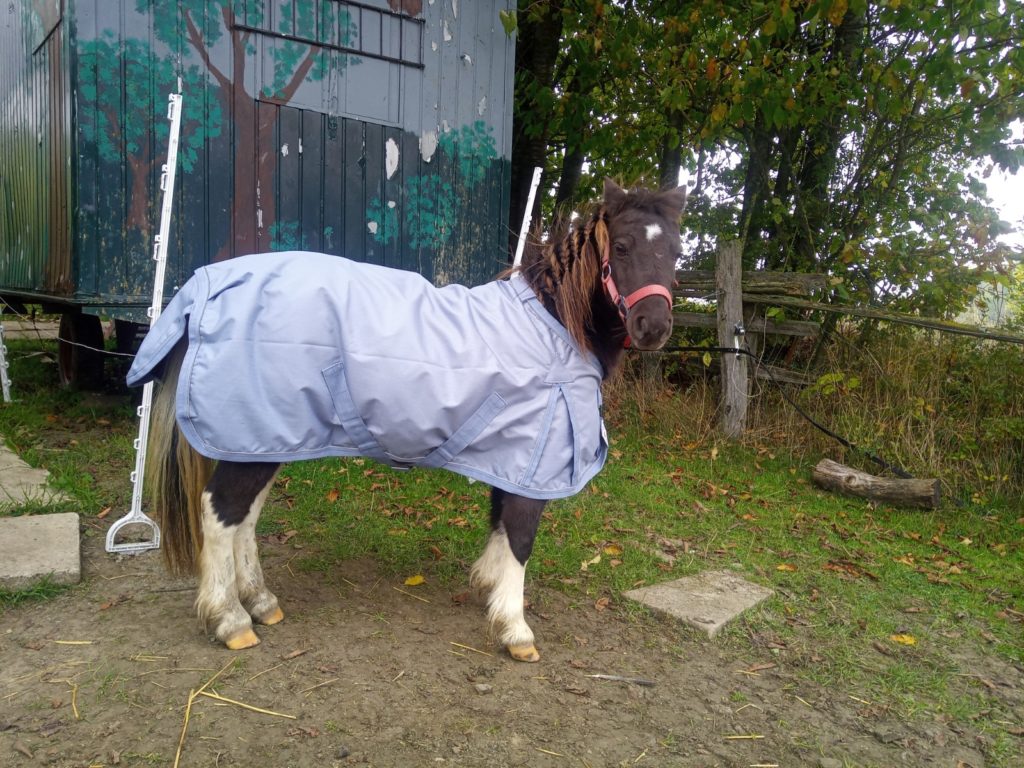 Mrs Darceys is a 5 year old, about 1 meter tall, brown piebald Shetland mare. Besides cuddling, scratching and grabbing treats from the bag, Mrs Darcey does guided horseback riding with small children, who are there regularly and help with everything. In addition, we have hitched tires behind her and even had her in front of the carriage.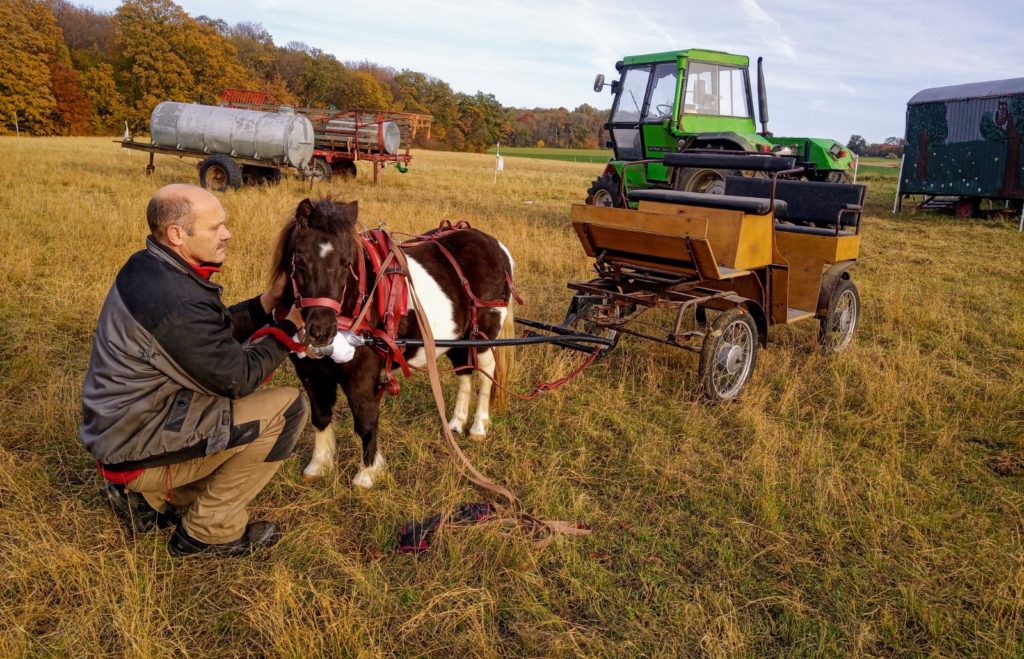 So that Mrs Darceys doesn't remain alone among the big horses, we looked for a friend. It took a long time, but now Marcys – called Mimi – and her daughter Elisa vom Giltengrund are her TWO new friends.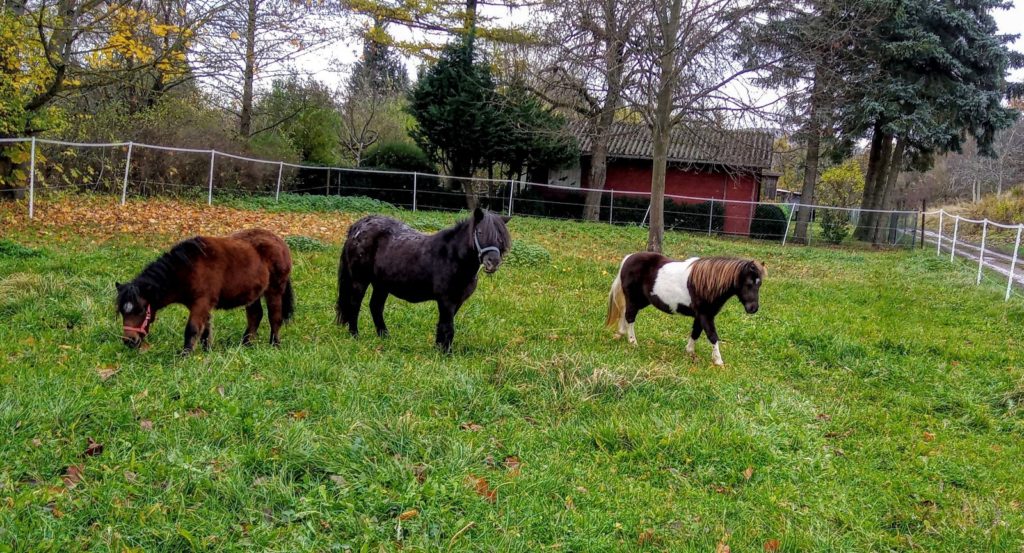 Since Elisa's nickname is Lieselotte, Ingo pragmatically made it Lotte 🙂 – now we call the little pompom ball Lotte, affectionately sometimes Lotti.
We are very happy about the expansion of our animal family 🙂 – Being curious? They look forward to crawl units!