What makes cattle so special?
Our farm animals, the cattle, are very special animals. Our ancestors had a reason why they chose this animal species.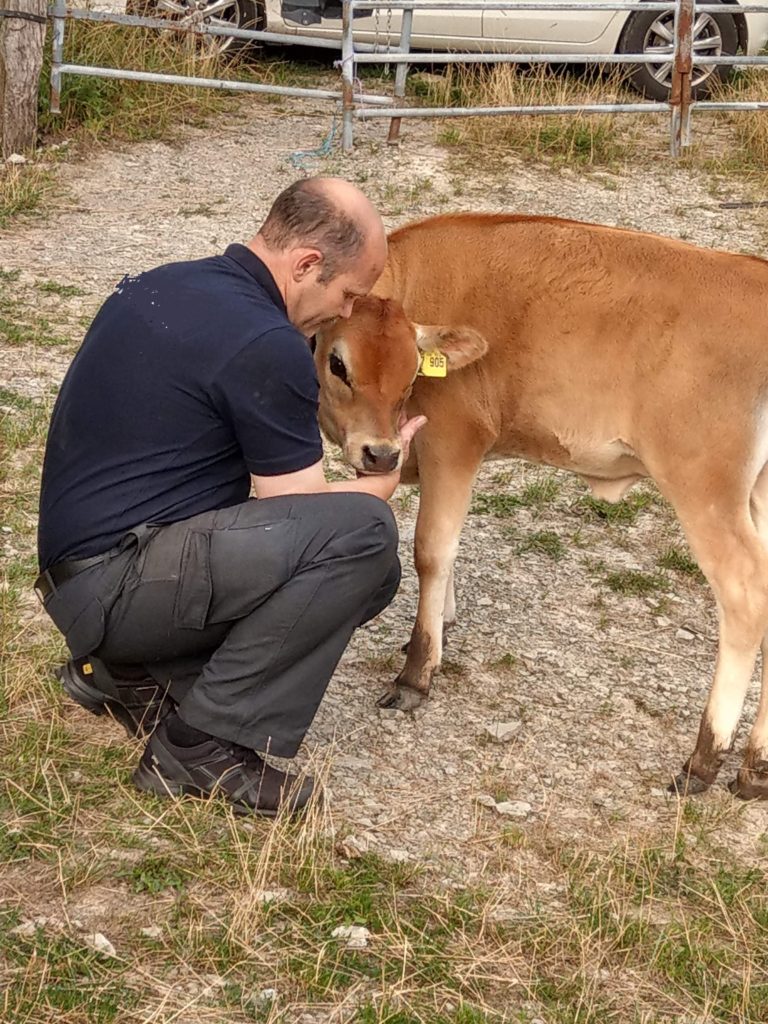 Cattle can produce something valuable for us omnivores from tough, for us completely indigestible greens and their incredible stomachs. An absolute wonder of nature. The milk. Dairy or suckler cows produce milk for their offspring. But the modern breeds produce more and longer than they would need for their offspring themselves.
Why are the cattle from the Flütjerhof particularly suitable for cow cuddling?
Our cattle are incredibly tame because they are part of the family. They are raised like horses and dogs. The cows – that's what I call them – jump around me like exuberant puppies when I walk checking the fence, for example. They give claws, they use halters, they like to drive trailers. Sometimes they even do it better than our horses!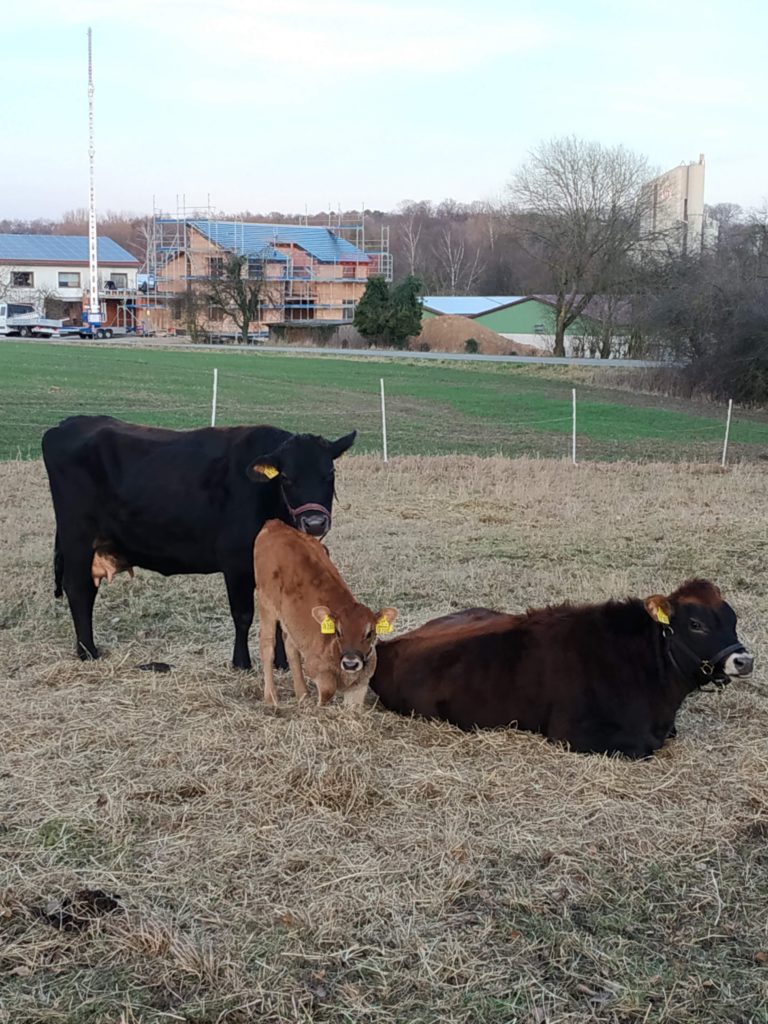 Why is it so important for adults to get to know cattle?
Who has ever had direct contact with a cow? Raise your hand! Everyone should have sought out a relationship with a cow at some point in their life. These wonderful animals give us so much – or have you ever tried a Black Forest cake without cream?
What distinguishes adults in particular?
As an adult, you are particularly suited to getting to know our cows. You are already cautious for reasons of age – because despite all the familiarity with "their" family, our cattle are very cautious and fearful of strangers. If you jump around too much, they'll jump away. And a careful and mindful approach is a crucial prerequisite for a "success" of your assembly.
Why is it so important these days to get involved with cattle even as an adult?
We only see the Tetrapak milk cartons, at best the glass bottle with milk if you get it from your organic food store. Who among you knows that only the cow that has calved can give milk? You never get too old to learn something new. In this day and age we are all so alienated from normal life that we no longer even know what it feels like to touch a warm cow – or even cuddle them.
Something you must have done once in your life: cow cuddling.
We offer cow cuddles for beginners. Of course, we don't just offer cow cuddling for adults, but also for children and young people. Cow cuddling will give you a whole new perspective and be a new exciting experience. Dare you !
What can our cows give you?
Our cows are particularly tame, trusting and affectionate. The warmth, the calmness that emanates from them. The smooth and consistent grind of rumination will charm you. They speak to you on a whole different level.