Hello dears, we are happy and very proud that we made it into one of our local newspapers with our program: Please share! In Dransfeld there is now also officially #cow cuddling #Begegnunghof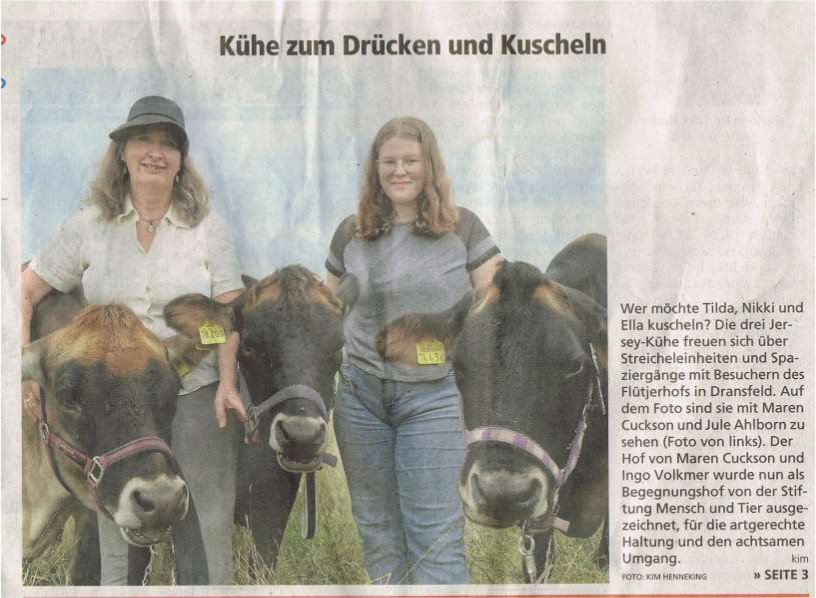 Here you will find the direct link to the HNA online article:
Made it with a great effort and the help of many hands, thanks everyone! Jule, thank you for everything. We will miss you and your tireless help and kindness and hope to see you again soon. And here even right on the title page! Great.
Full of joy
Your Maren